A visit to the extensive natural beach of Breitenbrunn is well worth it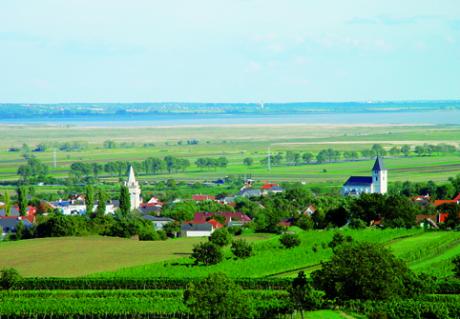 You can indulge in idleness, sail or surf over the white wave crests, explore nature by bike or immerse yourself in local history on the cultural route and enjoy a glass of wine. That is quality of life.
On the tour of the fortified tower, built in the 13th century, instead of Turkish invaders, today you can spot sailors and surfers in the spacious natural lake resort of Breitenbrunn on Lake Neusiedl. You will definitely meet many nature-lovers in the Thenau nature reserve, the largest dry grassland area in the country, which is home to a large colony of cute squirrel.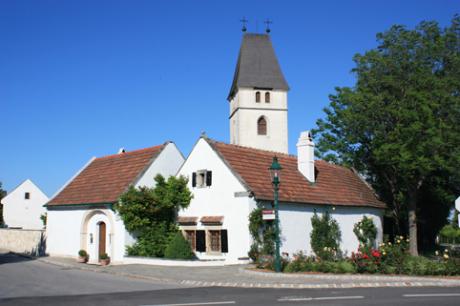 The fortified tower with tower museum is located in the historical heart of the market town, which was established over 750 years ago as Breitangerdorf. Only a few steps away you will find the fountain on the modern main square, old Renaissance buildings, historic stretching farm houses and courtyards with the typical Schwibbogen arches. Here you can still breathe history.
The guest and nature park information is the ideal contact point for all questions about the town and the region. It is located together with the gallery and the unique local wine-house in the region in a historic stretching farm house and forms the access to the ultra-modern and largest event hall on the western shore of Lake Neusiedl, the Kirschblütenhalle.
All theme hiking trails, the barrier-free hiking trail and the cultural route connecting the cycle paths, start from the town center. These routs lead to the main sights and many cozy restaurants and wine taverns.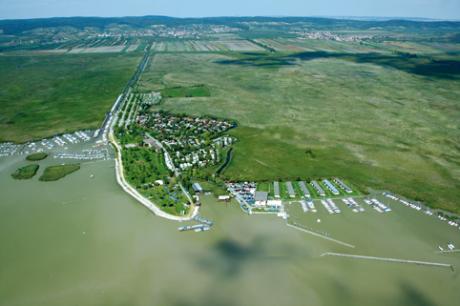 Via the Seestraße you reach the natural lake beach on a headland about 2 km from the shore, which is accessible by car, municipal bus, bicycle or on foot. Pedestrians and cyclists have the additional benefit of walking along the reed nature trail, watching birds from the observation tower or marveling at one of the very trustful grey geese families at the exit.
Once you arrive at the lakeside resort, there are many possibilities. There are camping sites, surfing and sailing schools, the largest inland sailing port in Europe, a long sand/gravel beach, huge sunbathing lawns, children's playgrounds, a restaurant and the landing stage for the bicycle ferry Breitenbrunn-Podersdorf. Moreover, the first Burgenland Rowing Club and the Breitenbrunn Yacht Club, known far beyond Austria's borders, are located in the immediate vicinity of the lakeside resort.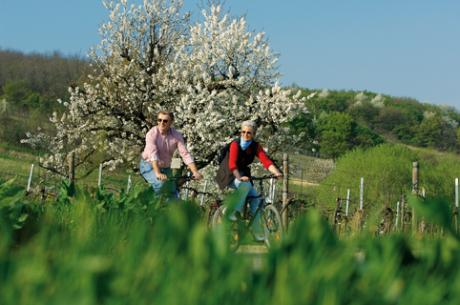 The direct connection of the village to the more than 1,000 km long Burgenland cycle path network provides cyclists of all abilities with a central starting point for cycle tours.
Due to its central location between the cities of Vienna, Bratislava, Eisenstadt, Györ and Sopron, countless excursion destinations open up for rallies. Returning back home in the evenings , the guests can enjoy the view over the cozy village on the shores of Lake Neusiedl.