Ideal for excursions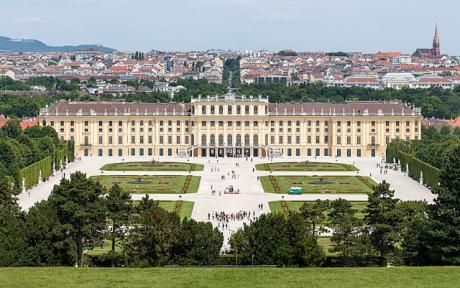 Schloß Schönbrunn
Those who spend their holidays in Breitenbrunn will find themselves on an ideal hub for excursions. The central location makes it possible to reach the former imperial city Vienna, the Slovak capital Bratislava and the northern Hungarian cities such as Sopron and Györ just within 45 minutes. So you have a unique opportunity to explore these historically significant cities in day trips.
Do not miss an opportunity to visit the state capital Eisenstadt with the magnificent castle of the Esterhazys, the various museums and the beautiful pedestrian zone. It is really an equally rewarding destination. In about 20 minutes you reach the state capital where you always follow the footsteps of the great composer Josef Haydn. In Eisenstadt, a visit to the following facilities is recommended:
Haydn Haus
Esterhazy Castle
State Museum Burgenland
Diocesan Museum
Austrian Jewish Museum
Kalvarienbergchapel with Mausoleum of Haydn
Wine Museum in Esterhazy Castle
City tour in Eisenstadt
Apart from these city explorations, a visit to the nearby area of Breitenbrunn is recommended:
Village Museum, Mönchhof
Halbturn Castle
Forchtenstein Fortress
City tour in Rust
Steppe animal park in Pamhagen
Kremayer House, Rust
Liszt House, Raiding
Haydn´s Birthplace, Rohrau
Museum Castle, Lackenbach
Archeological Park Carnuntum
Collection Friedrichshof, Zurndorf
Guided tours in the Windmill Park, Zurndorf
National Park and National Park Centre
Wulkadelta with the Wulkasafari
Castle Hoff
The Mc Arthur Glen Designer Outlet, Parndorf
The Family Park St. Margarethen
Höplers Wine Rooms in Winden
Salt Cave, Apetlon
St. Martins Thermal Bath
Sparkling Winery of Brothers Szigetti
Wine Production Site Burgenland
Blue Indigo Print Koo
Much of it can also be managed with Eco-mobile. Even free of charge for Neusiedler See Card holders.