The dry grassland "Thenau"
The most beautiful dry grassland (willow) over Leitha lime is the Breitenbrunner Thenau Riegel. With an area of 50 hectares it is one of the largest dry grasslands in Burgenland and was declared a Nature reserve in 1979.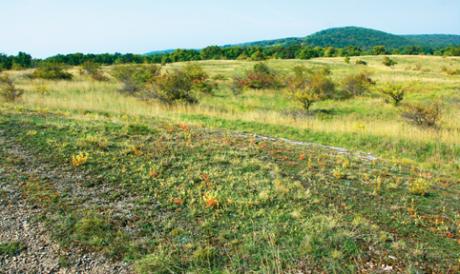 Such rough grasslands as islands of great closeness to nature and diversity must be preserved, not least for aesthetic reasons. Landscape protection by grazing or mowing with supporting thinning of trees is no longer free of charge but very expensive. Long-term traditional management, however, offers the only guarantee to safeguard this old cultural landscape. Maintenance measures must be individually adapted to each lawn in order to combine efficiency and nature conservation.
Photogenic floral splendor

The floral splendor in spring is the reason , why so many nature lovers and photographers come here to observe the magnificent nature. The large populations of sun florets, dwarf irises and cowbells dominate the landscape. The Thenau's rocky grassland is home to a wide variety of eyrie grasses, dwarf shrubs and carpet shrubs.
Cute inhabitants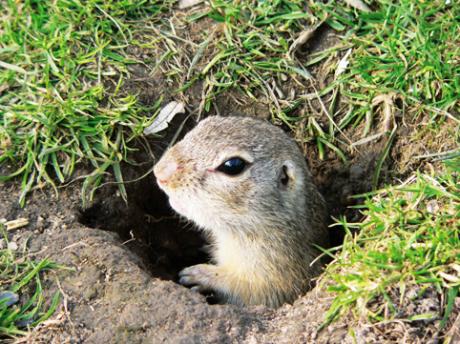 The probably most endangered vertebrate, the squirrel, was formerly pursued as a pest of the landscape. Nowadays the squirrels are protected and the largest Austrian squirrel population has settled in Breitenbrunn and around the Thenau Nature reserve. Squirrels live in two types of earth structures: permanent structures, in which they spend the night or hibernate and give birth and raise their young, and temporary shelters, which serve as short-term shelters.