Find your inner self
An archery club (BSBB), founded in 2009 in Breitenbrunn on Lake Neusiedl, has an outdoor shooting range in the middle of vineyards.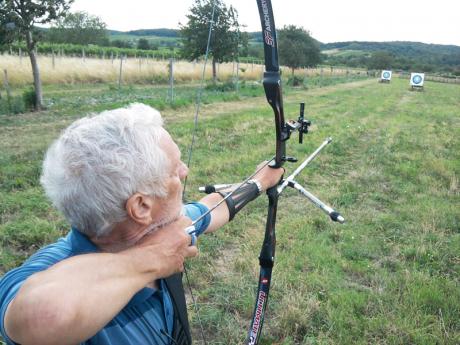 Here you have a possibility to pursue archery as guest. The BSBB is a member of the Austrian and Burgenland Archers' Associations and in order to get in touch with the members, interested parties have the best opportunity at the member meetings on the first Wednesday of each month in the Inn Wein, Breitenbrunn am Neusiedler See, Eisenstädter Straße 71. The training times on the outdoor shooting range are every Tuesday and Thursday from 17:00 to 19:00. During the summer season, supervised training times are possible with advance reservation and the provision of training equipment. The high sporting qualification of the chairman Rudolf Masek in his age group in Austrian archery is a guarantor for target-oriented instructions and support.
Contact:

Archery Club Breitenbrunn (BSBB)
Chairman Rudolf Masek
Antonigasse 3e,
7091 Breitenbrunn at Lake Neusiedl
Tel.: +43-(0)676-3554470
The position of the outdoor shooting range: